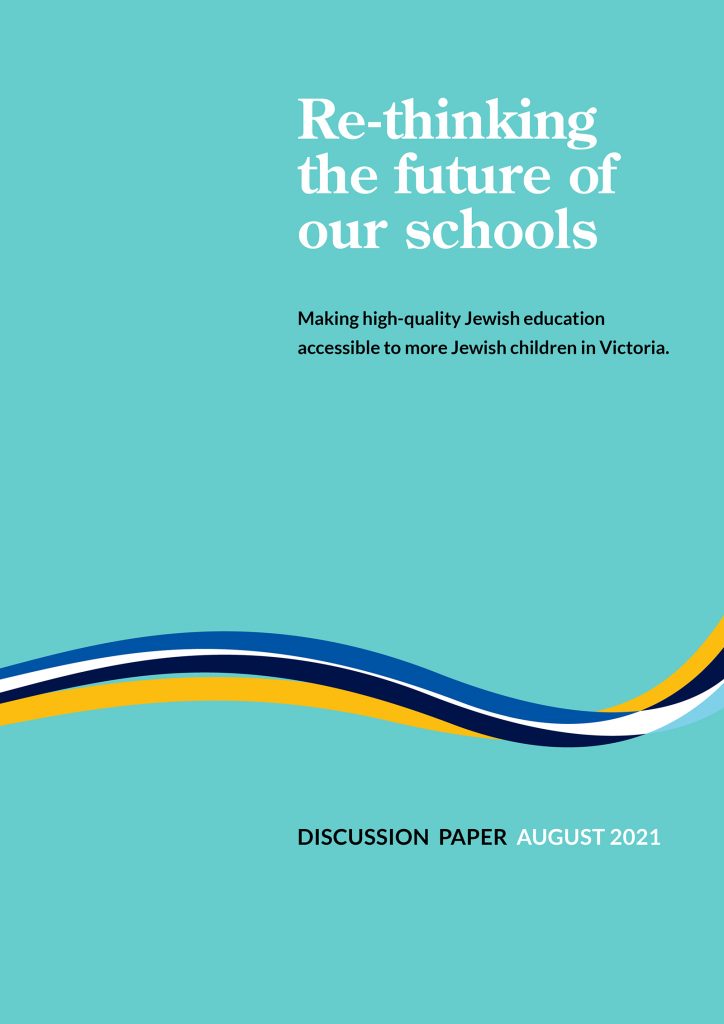 This Discussion Paper seeks to inform Victoria's Jewish community about the gravity of the situation facing our community, particularly in light of a decline in the Jewish school age population, and to bring together school councils, community leaders, parents and philanthropists to lead changes to improve our children's access to a Jewish education.
Read an explanation about why Victoria's Jewish school-aged population is projected to decline over the next 20 years.
Take our survey
You are invited to participate in an anonymous survey compiled by Monash University, The future of Victorian Jewish schools: a community consultation to re-assess the ethical responsibility of schooling.
December 2021 update
The 2021 Discussion Paper, Rethinking the future of our schools, was launched on 27 July 2021.
There was significant community interest in the Discussion Paper with more than 1400 people joining the Jewish Schools Group Facebook group, and over 230 people registering their interest on the website.
Over 1,000 people attended various community forums and more than 400 people completed the Monash Survey.
Some interim insights
There are circa 4,000 Jewish children in government schools, and they are not represented on the Working Group.
The Paper is too focussed on Jewish Schools and not enough on Jewish education, including the role of UJEB who is providing Jewish education to about 600 children in government schools.
Option 4(b) of the Paper, being the establishment of a Fee Assessment Board, has received the most support from both Jewish schools and parents of children in government schools.
Next steps
While all options contained in the Discussion Paper remain 'on the table', the Working Group has undertaken further work on the Fee Assessment Board, and retained an economist to develop a model to assess applicants' capacity to pay fees.
The guiding principles of the model are:
Parents should make a fair contribution towards fee payments based on their individual financial situation
The process should be simple, transparent, robust and dignified
No parent should be driven into relative poverty to pay fees
Parents are entitled to retain some discretionary funding and some savings for non school fee related expenditure
Monash University Community Consultation
The Monash University community consultation is expected to be complete in March 2022.
Interim Report
An Interim Report will be published no later than 31 July 2022, including a summary of key findings from Monash community consultations, and further details regarding the Fee Assessment Board.